Posted on
Bryan Serves As 2022 Grand Marshal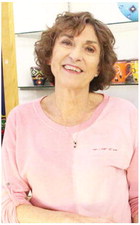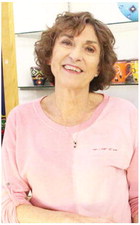 Jan Bryan, the grand marshal for this year's 99th Wolf Point Wild Horse Stampede, says she always enjoys Stampede weekend, but thinks the special honor will be a treat for her family.
"I am looking forward to the whole weekend," said Bryan. "I love Stampede and seeing people. I think my grandkids will think it is cool to see gramma in the arena riding in a buggy."
Bryan's background with the event goes back to her childhood.
"My mom and aunt built floats," said Bryan. "All of us kids helped and rode on floats different years. As I grew older, I marched in the band for parades. As an adult, I have worked concession and back beer stand as a volunteer."
A long time sponsor of the Thursday night rodeo, Bryan's has also been a chute sponsor for the last few years.
She said she is most proud of founding the Stampede golf tournament to raise money for breast cancer through Tough Enough To Wear Pink Montana.
Bryan is a founding member of the local Optimist Club, is a Lions Club member and has been on municipal boards for the airport and the golf course. She has been a member of the First Presbyterian Church for 67 years and is an active chamber director.
"I think volunteering is part of being a good citizen," said Bryan.
Her father, Keith Bryan, was grand marshal in 2002.
Bryan said she and other organizers are looking forward to next year as well.
"Plans are already underway to make the 100th Wild Horse Stampede next year special," she said.