Posted on
Wolf Point Falls To Watford City Team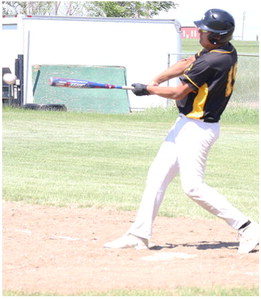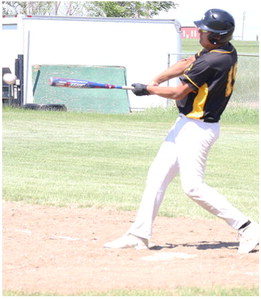 The Wolf Point Yellow Jackets dropped both home baseball games against Watford City on Sunday, June 26.
Wolf Point struggled with pitching requirements and lost the first game by a 25-10 final.
The contest was deadlocked at 9-9 until Watford City scored three runs in the third and eight runs in the fourth inning.
Ahead by a 20-10 margin, the Walleye added five runs in the top of the fifth inning.
Charlie Page accounted for two of Wolf Point's four hits.
Scoring two runs each for the Yellow Jackets were Preston Swenson, Page and Andrew Dschaak. The Yellow Jackets played tough early in the second game but fell by a 17-7 final.
Wolf Point led 3-1 after the first two innings. The game was even at 5-5 after three innings of play. Swenson struck-out nine batters and made a nice catch on a foul ball during the first three innings.
The Walleye pulled away with eight runs in the fifth and four more in the sixth inning.
Logan Brown led the Yellow Jackets with two hits.
Scoring two runs each were Dschaak, L. Brown and Landon Young. The Yellow Jackets will compete at a tournament in Gillette, Wyo., starting on Thursday, June 30.