Posted on
Rail Safety Remains Challenge In County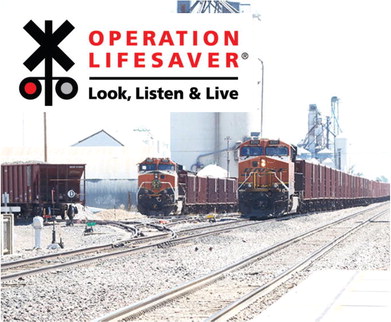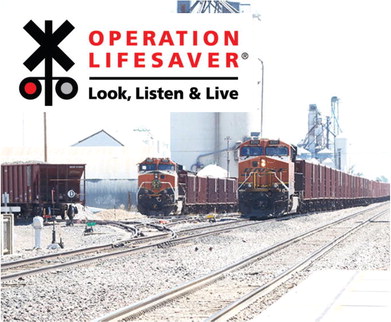 Montana Operation Lifesaver continues its efforts to educate the public regarding railroad safety.
"We're a non-profit organization that promotes rail safety and inform people to stay away from the tracks and use designated crossings," John Althof of Montana Operation Lifesaver said.
Part of the organization's recent efforts have included a safety campaign in Roosevelt County.
According to the Federal Railroad Administration's Office of Safety Analysis, Roosevelt County tops the state with nine reported fatalities from 2017 to July 2021. Althof said the figure for Roosevelt County has increased to 15 based on the FRA's office latest report.
Since August, there have been six deaths on railroads in Roosevelt County.
During a recent Wolf Point City Council meeting, council member Dean Malhum said that an officer with BNSF police reached out to the council and wants to visit the area in August to visit with officials regarding the loss of life.
Roosevelt County railroad deaths since 1998 have included the following: 1998: Greg Manley; 2002: Gary Jackson, Curtis Schindler; 2003: Dennis Comeslast; 2005: Bill McClain, Tanner Black; 2009: Dennis Welch; 2018: Curtis Birdhat, Lexis Synan, Sylvester "Bootie" Moran, Chad Garfield; 2019: Bryan Pederson, Caleb Fell, Moses Godwin, Johanna Young; 2020: James Jackson Jr., Rocky Norby, Ashton Stovern, Darrell Christian, Leslie Keiser, James Jackson Sr., Greg Badhawk; 2021: Gerron Summers, Joseph Bauer, Taja Lilley; 2022: Jaray Battiest, Justine Shields, Jessica Failing.
During a press conference call last week, U.S. Sen. Jon Tester, D-Mont., said he will research the problem to see if there's anything that federal government can do.
"I will bring it up to the rail safety folks," Tester said. "Maybe there's something we can do, maybe public service announcements or fencing."
Operation Lifesaver officials speak to school groups, driver education classes, community audiences, professional drivers, law enforcement officers, emergency responders and others. The program is co-sponsored by state and locala government agencies, highway safety organizations, America's railroads and other entities.
Tips provided by Montana Operation Lifesaver include:
• All train tracks are private property. Never walk on tracks; it's illegal and dangerous. It takes the average freight train traveling at 55 mph more than a mile — the length of 18 football fields — to stop. Trains cannot stop quickly enough to avoid a collision.
• Trains have the right of way 100 percent of the time over emergency vehicles, cars, the police and pedestrians.
• Trains can move in either direction at any time. Sometimes its cars are pushed by locomotives instead of being pulled, which is especially true in commuter and light rail passenger service.
• Today's trains are quieter than ever, producing no telltale "clackety-clack." Any approaching train is always closer, moving faster, than you think.
• Remember to cross train tracks only at designated pedestrian or roadway crossings, and obey all warning signs and signals posted there.
• Stay alert around railroad tracks. Refrain from texting, headphones or other distractions that would prevent you from hearing an approaching train; never mix rails and recreation.
• Never drive around lowered gates — it's illegal and deadly.