Posted on
Blount Plans Big Display For Fourth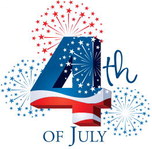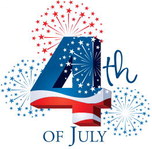 Wolf Point resident George Blount is again making sure everybody has a chance to have a fun Fourth of July.
Since 1983, except for last year because of fireworks restrictions, Blount has provided fireworks' shows in the area. After offering the show for 15 years in Frazer, he moved the entertainment to Wolf Point.
This year's star spangled celebration starts at 10 p.m. on Monday, July 4, two blocks southeast of the Sherman Inn.
Blount explained that he began the fun after serving in the U.S. Army for seven years. "My mom and stepdad wanted to put on a live fireworks show in Frazer. Frazer used to also have a parade and a horseshoe tournament."
He said that the Wolf Point show has become larger pretty much every year. This year's display will feature 172 shells and 20 finale boxes.
"It will be in the top five as far as inventory," Blount said.
The family-oriented program is drug and alcohol free. He encourages food vendors to sell at the event.
"We do it for the kids," Blount said. "We want to make the kids happy. They look forward to the show. When we hear the kids clap or honk their horns, that's what drives us."
One addition this year is that the After Midnight band will provide music throughout the fireworks display.
Blount's helping crew features his sons Troy, Denny and Shawn Blount, family friend Landon Ackerman and grandson Ethan Blount.
George said that the Silver Wolf Casino is the largest of many donors who make the show financially possible.
"It's the whole community," Blount said. "Just about every business in town participates."
He explained the crew consists of four lighters, three or four loaders, three or four individuals who knock out the coals and shell handlers.
"We do things the old-fashioned way," Blount said.
He feels the public's favorites are the big shells, the fireworks that spread and ones that mimic an umbrella.
"I like the ones with multiple breaks and I also like the salutes," Blount said.