Posted on
Former Herald-News Publisher Inducted Into Montana Newspaper Hall Of Fame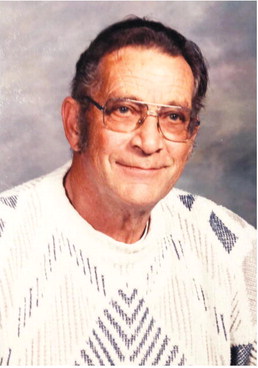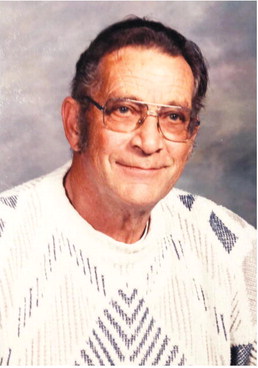 The late Harry Downs was inducted into the Montana Newspaper Hall of Fame Friday, June 17, in recognition of his lifetime of serving northeast Montana and the MNA.
His portrait will join that of his father, who was inducted in 1999, and many friends in Hall of Fame.
His newspaper career spanned the days from hot type to desktop publishing. In total, he worked nearly 80 years in the newspaper business. He started when he was 10 years old, with a delivery route for the Minneapolis Star. He also worked for his father at the Aitkin Republican (Minn.), a weekly newspaper and printing business. He attended grade schools in Minnesota until 1945, when the family moved to Wolf Point where they purchased The Herald-News. The family later acquired The Searchlight (Culbertson) and The Poplar Standard.
Harry graduated from Wolf Point High School in 1950. In December 1950, he enlisted in the U.S. Navy and served a four-year tour of duty, stationed in Japan and the Philippines.
Following his honorable discharge, he returned to Wolf Point and worked for his father at The Herald-News in 1955. He moved to Sidney in 1964 and worked at the Sidney Herald, doing layout, working as a press operator and eventually becoming the commercial shop manager.
Harry returned to Wolf Point in 1974 after the death of his father and became manager of The Herald-News, which was honored as the 1996 Montana Family Business of the Year. After the family sold the newspapers in 1999, he stayed on as publisher for new owners John and Jackie Stanislaw until he "semi-retired" in 2007. He continued making his weekly newsstand delivery rounds for The Herald-News until November 2017, when he suffered a debilitating stroke at the age of 86.
He was president of the Wolf Point Lions Club, served on the Montana Board of Printing and was also a member of the Wolf Point Jaycees, American Legion and Wolf Point Chamber of Commerce and Agriculture.
As all small weekly community publishers know, it is a calling. He was said to have printers' ink in his veins — some of which he may have inherited from his father, Harry Downs, and may have passed on to his daughter Darla. Two granddaughters, Katie and Jessie, both carry on the community newspaper tradition and work at the Northern Plains Independent.
Well-respected by both his peers in the industry and his community, Downs was a committed member of the Montana Newspaper Association board of directors from 1984 to 1991 and never missed a meeting. He was awarded the Master Editor/Publisher Award in 1994 and attended his 70th MNA convention in June 2018 — his 63rd consecutive one. He often told stories of past meetings and conventions including one when he and Cut Bank Pioneer Press/ Shelby Promoter publisher John Kavanagh slept in a tent in Glacier National Park.
He loved his outdoor pursuits — hunting and fishing — and the badlands of Makoshika State Park were a fitting backdrop for an outdoor banquet during which his award was presented to his family.
Once after fishing with Milt and Gloria Wester, he asked Milt, "Did you mark the good fishing hole?" Milt said, "Yes, I put an X on the side of the boat." Skip asked, "What if we take a different boat?" The Westers are the former owners/publishers of the Laurel Outlook and close friends of the Downs family.
Able to attend the banquet held in his honor at this year's 137th annual MNA convention were his widow, Ina; daughters, Darla Downs, Detta Downs and Diana Palmer; and granddaughters, Katie Smith and Jessie Smith.
The Westers, as well as the entire Northern Plains Independent crew and Andrew McKean, former editor of
The Herald-News, attended the banquet as well.
Unable to attend were daughters, Linda Patrick and Shelly Hansen; granddaughter, Rebecca Smith; brother, Bob Downs; and niece, Ruth Boysun.