Posted on
Dennis Kittleson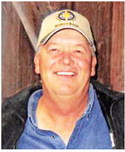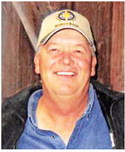 Dennis Kittleson, 64 of Culbertson/Fairview, died June 16, 2022.
He was born July 26, 1957, in Sidney to Elroy and Ruth Kittleson. He was firstborn of four brothers and one sister. He grew up and worked on the family farm and ranch with his father and brothers.
Hes attended Nohyl School for one day before attending Fairview School. After graduating high school, he continued to work on the family farm and started working in the oilfield with various oil companies.
In 1981, he moved to Salt Lake City, Utah, and married Cindy Dobias. While in Salt Lake City, he worked on oil rigs in the mountains and one on the Great Salt Lake. In 1985, their son, Casey, was born. The following year, they moved to Kalispell, where he drove truck. In 1988, their second son, Ryan, was born. The family moved to Billings in 1991.
He moved back to Fairview in 1993 and worked on the family farm and ranch. He met Kathy Thomas in 2006. They dated and were married in 2013. They resided on the family farm and ranch.
He always had a passion for cars and he bought and built his many drag racing cars. He also enjoyed the great outdoors hunting, boating and fishing. He even purchased an old school bus to haul fellow bird hunters around.
He is survived by his wife, Kathy; sons, Casey and Ryan; two grandsons; parents, Elroy and Ruth Kittleson; siblings, Kenneth Kittleson, Doug Kittleson and Danny Kittleson; stepchildren, Matthew Thomas, Stacy Ditty and Jeffrey Thomas; and numerous grandchildren and great-grandchildren.
He was preceded in death by a sister, Barbie Kittleson.
Visitation be on Monday, June 27, from 10 a.m. to 5 p.m. at Fulkerson Stevenson Funeral Home in Sidney and one hour before service at the church. Funeral services are at 10 a.m., Tuesday, June 28, at the Zion Lutheran Church in Fairview with Pastor Tim O'Shields officiating. Interment will be in the Sidney Cemetery.