Posted on
Local American Legion Continues Flag Tradition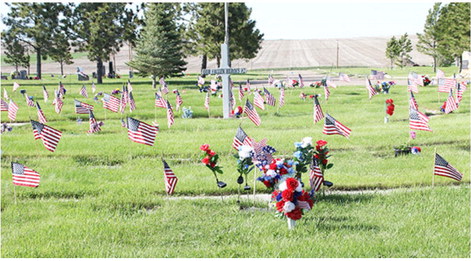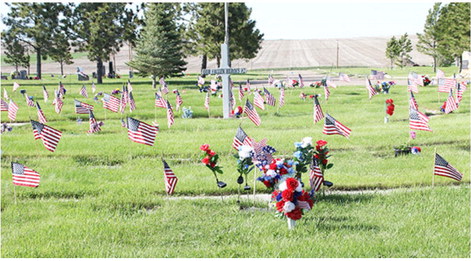 An impressive sight could be seen at Wolf Point's cemeteries last week as small U.S. flags covered the areas reserved for our nation's fallen heroes.
Eric Nelson, member of the Wolf Point American Legion, notes that putting up the flags around the Memorial Day holiday has been the organization's project for many years. He has been involved in the effort for the past 11-12 years.
"It's been a very long tradition," Nelson said.
This year, Nelson and two other volunteers put up the roughly 500 flags at the Greenwood Cemetery and King's Hill Cemetery. The job took about two or two and a half hours.
"It's to honor the veterans of the past and to show that they are not forgotten," Nelson said.
Although the Wolf Point American Legion has 32 members, the organization needs more active members. If interested, call Nelson at 406-480-1869.
"The Legion will do just about anything. It's a very communityoriented organization," Nelson said. "The flags are our biggest event."
The American Legion also places flags around town on other holidays and during the Wolf Point Wild Horse Stampede. The Wolf Point Flag Committee is in charge of putting the flags up downtown. Don Whitmus is the chairman of that committee.
Nelson said if an organization or a business wishes to replace a flag, the American Legion can take care of that need as well.
The American Legion is the nation's largest wartime veterans service organization aimed at advocating patriotism across the U.S. through diverse programs and member benefits.