Posted on
Azure Returns For Wrestling Camp In Poplar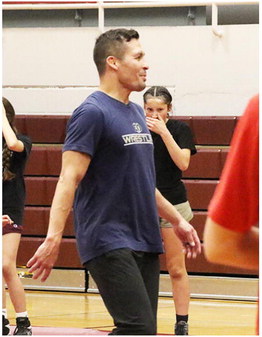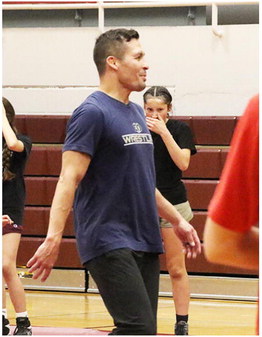 Dustyn Azure was back home this weekend. The head coach for Eastern Oregon University's wrestling program was having a delightful time teaching the sport to area youngsters during the Poplar Wrestling Camp.
"I'm just excited to be here and to give back to the community," Azure said during a break on Saturday, June 4.
He said he was trying to teach the wrestlers the "ins and outs" of the sport. "I want them to understand the mental side as well."
The camp attracted about 50 wrestlers from the Poplar and Wolf Point areas.
"I've been following back here and see the numbers are high here," Azure said.
This was Azure's second team as an instructor at a wrestling camp in Poplar. He has also worked at a camp in Frazer. Azure started his wrestling journey in the AAU ranks and earned one state AAU championship. At Wolf Point High School, he placed sixth at state as a sophomore, fourth as a junior and won the state title as a senior.
He went on to earn NAIA national honors at Montana State University-Northern.
At Eastern Oregon University, Azure has been selected Coach of the Year twice including this past season.
"It was our best year to date," Azure said.
The Mountaineers won the conference championship and placed 13th at the national meet.