Posted on
Wolf Point Teacher Earns Doctorate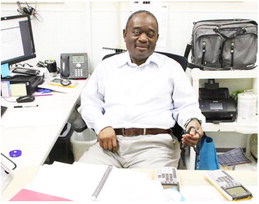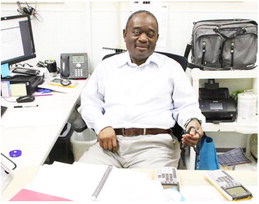 Wolf Point High School teacher Agboola Aliu came to the United States because he saw different options available to improve his life.
"I came for explorations," the native of Nigeria explained. "I discovered it was a land of opportunities too."
He has benefited from those opportunities. He recently earned his doctorate in education from Capella University in Minnesota.
Aliu earlier received his bachelors degree from the University of lfe in Nigeria and then his masters degree from Capella.
Prior to coming to Wolf Point, the math teacher worked for almost 20 years in Pennsylvania. He has now taught in Wolf Point for eight years.
"Wolf Point is a little bit quiet and not as busy as big cities," Aliu said. "It's really nice, although some times the weather may not be kind."
He has enjoyed working with Wolf Point's students.
"The students are very nice and eager to learn," he said. "They are very accommodating."
Aliu also appreciates the Wolf Point School District.
"They provide opportunity to grow professionally," Aliu explained.
He noted that he usually travels to Nigeria during the summer, but that journey hasn't happened during the last couple of years because of COVID. He hopes to make a trip to Nigeria again next year.
His hobbies include reading. "I like to discover how things work," Aliu said.
Right now, he's getting accustomed to fellow staff members and some students calling him Doctor.
"I'm not used to it, since it just happened," Aliu laughed.