Posted on
Flag Football Season Enjoys Success In First Year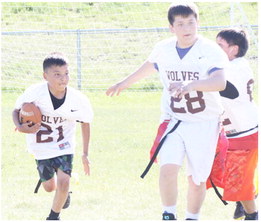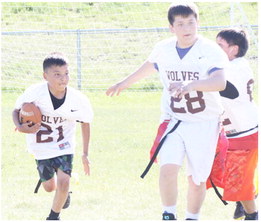 Officials were pleased of Wolf Point's first year with an elementary flag football program. The league was for fourth through sixth graders.
"They had some fun," Wolf Point Coach Anthony Red Cloud said. "Just getting them to play football is important." The league averaged between 25-30 players each night. Last week was the final one for this year's games.
Red Cloud said the plan is for flag football to be played each year with the goal of increasing interest in the junior high and high school programs in the future.