Posted on
David Nygaard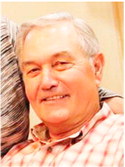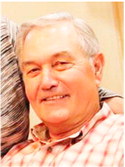 David Lane Nygaard, 73, of Sidney died May 20, 2022.
He was born in Crosby, N.D., on April 9, 1949, to Duane and Helen Nygaard. He attended school in Columbus, N.D., and later in Sidney, where he graduated.
In 1969, he enlisted in the United States Army. He was in the Army from 1969-1974. After being honorably discharged, he went to work for the United States Postal Service where he retired after 36 years of service.
On July 20, 1978, he was united in marriage to Cindy Martin. They had six children, Troy Nygaard, Todd Sletvold, Dustin Sletvold, Tanya Hansel, Michelle Sletvold and Nikki Schriver.
Shortly after retirement, he started working at Reynolds Market. He enjoyed socializing with anyone and everyone.
He loved to hunt, fish, go to garage sales and thrift stores. He loved collecting anything and everything. He also enjoyed playing cards, singing karaoke, spending time with family, camping at Medora, N.D., and all the activities that his grandchildren were involved in. He loved to sing You Are My Sunshine to his grandchildren and