Posted on
Babe Ruth Falls Short Against Glasgow Coke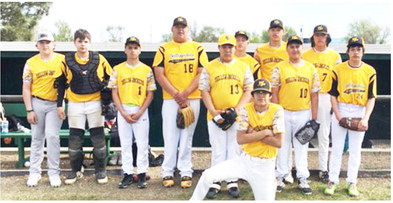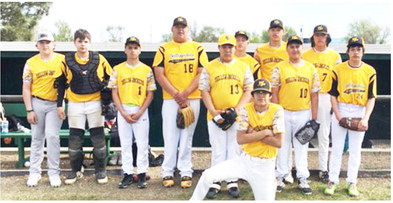 The Wolf Point Yellow Jackets drop two Babe Ruth baseball games against Glasgow Coke last week.
"We didn't get off to a great start. Our game one pitcher had a back issue and couldn't get through the game," Wolf Point Coach Scott Vandall said. "We sat him out for the rest of the game. He came back in the second game and did a great job catching."
Vandall added, "The kids are just making young kid mistakes. We added a couple more kids to our roster and that was their first time playing. We almost turned two or three double plays. We just missed by inches."
The coach is confident about the rest of the season. The team will travel to Glasgow on Friday, June 3, and host Froid on Sunday, June 5.
"If we can clean up our little mistakes, we will make a surprise at the tournament time," Vandall said. "We have had great support at our home games, hope to see that continue. We will keep working and improving. It's the little things that will make a difference."