Posted on
Bulldogs Score During District 2C Track Meet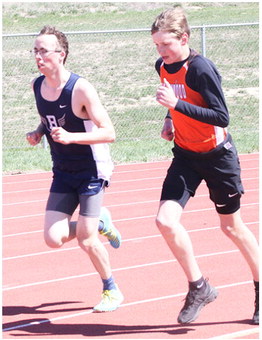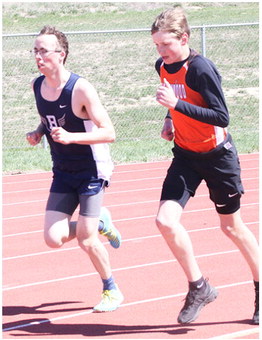 Bainville's boys scored 25 points and the girls accounted for 15 points during the District 2C track meet in Lambert on Tuesday, May 10.
Charles Butikofer led Bainville's boys by taking third place in the high jump at 5-8 and sixth in the javelin at 133-10.
The boys' 1600-meter relay team featuring Carter Winn, Samuel Butikofer, C. Butikofer and Reese Harmon finished third at 3:58.92.
Ayden Knudsen finished fourth in the 3200 at 13:05.29 and sixth in the 1600 at 5:41.31. Drae Nelson took sixth in the 3200 at 13:45.06 and eighth in the 1600 at 5:54.81.
S. Butikofer cleared 5-6 for fifth place in the high jump.
Winn earned fifth in the 300-meter hurdles at 49.48 seconds.
For Bainville's girls' team, Kendra Romo earned fifth in the discus at 83-9.
Elsie Wilson cleared 4-10 in the high jump for second place. The freshman took fifth in the 300-meter hurdles at 51.22 seconds, sixth in the 100-meter hurdles and sixth in the 100 at 13.86 seconds.
Placing for the Bulldogs in the shot put were Miah Pippenger in sixth at 27-8, Brecklyn Pippenger in seventh at 27-3 and K. Romo in eighth at 26-6.
B. Pippenger earned sixth in the javelin with a best of 87-8.
The Eastern C divisional track meet is scheduled for Thursday, May 19, in Glasgow.