Posted on
Eggar To Retire From Frontier School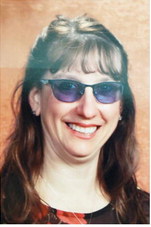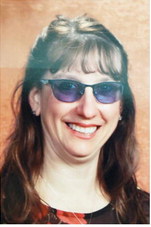 Christine Eggar has watched her former students grow into responsible adults, and some of them are now even parents of current Frontier Elementary School students.
After serving as superintendent at Frontier since 2007, Eggar has decided to retire from the position at the end of this school year.
During her time, Eggar has led Frontier through many physical improvements. The list of achievements has included a wooden gym floor, adding a library technology room, re-roofing most of the school, new lockers and remodeled restrooms. In addition, Frontier has increased school housing greatly in the last two years.
People are what makes an excellent school, however, and Eggar has hired all but three of Frontier's current staff members.
"I'm very proud of the great staff that I have," Eggar said.
One of those teachers is Marianne Zilkoski Rees, who is now in her first year as a Frontier teacher. She was only a fifth-grade student when Eggar first arrived at the school in 1996.
"It makes me very proud that she chose to come to Frontier," Eggar said.
Eggar also takes pride that parents of 23 percent of Frontier's current students were once taught by her.
"That's neat to have that connection with families," she said.
Prior to her duties at Frontier, Eggar had teaching positions in Colorado and then at Lustre Christian.
She says she never had an interest of being an administrator until former Frontier superintendent Wes Young convinced her to seek a masters degree.
"You can blame him," Eggar laughed. "I didn't want to be a superintendent."
She noted that she has many people to thank for her success including the very supportive current school board.
"I think it's time for the school to get some fresh perspectives and ideas," Eggar said of her retirement decision. "I have other endeavors as well including spending time with my family. It's all good. I'm happy to leave."
She plans to spend her retirement years in Wolf Point.
"A superintendent's job is 24 hours a day. It will be a relief in some ways," Eggar said. "I will miss it in some ways."