Posted on
Local Men Help Fight Large Fires In State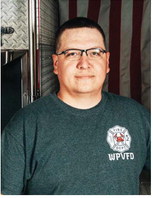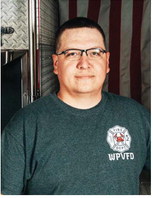 They heard about the need and they stepped up to help in a time of crisis.
After being informed by the Department of Natural Resources and Conservation that assistance was sought with fighting large fires in the state, three Wolf Point volunteer firemen offered their services. Justin Parker and Jarod Weyrauch helped fight the Cow Creek fire south of Miles City from Aug. 1-13, and Clint Bushman assisted at the Pine Grove fire near Zortman from Aug. 18-24.
"We had a request from the DNRC's heads. They were getting low on numbers and resources were becoming to get slim," Bushman, the Wolf Point fire chief, said.
Bushman said he feels it's been about 10 years since Wolf Point had firemen help the DNRC with large blazes in Montana.
Weyrauch explained that the Cow Creek fire wasn't that large, but it took place on challenging terrain on the Upper Missouri Breaks. "It was all land work and copter work," he said. A ferry was used to take firefighters across the Missouri River to the fire spots. The fire covered about 114 acres.
"They had the initial fire out, but there was a lot of interior burning yet," Weyrauch said. He and Parker helped put out a lot of hot spots during their time there.
Bushman assisted at the Pine Grove fire that covered more than 16,000 acres. He was thankful that steady rains helped in the combat of the fires.
He was able to return home a few days early after BIA took the lead in the firefighting efforts. The firefighters feel they benefited from the experiences.
"I'm happy that I went," Bushman said. "I will definitely do it again."
Both Bushman and Weyrauch said it wasn't easy to leave their loved ones for the period of time.
"For me, it was knowing that I had to leave my pregnant girlfriend home with a 2 year old," Bushman said. "That was the hardest part for me."
Both of the men were home only for a short time before the fire siren went off in Wolf Point. Off they went in response, because that's what they do.
"I didn't even get my boots off," Weyrauch said.