Posted on
Wolf Point Brewfest Set For June 19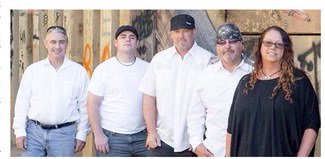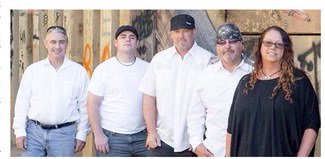 If you're looking for a fun time, the date has been set for the ninth annual Wolf Point Brewfest.
The beer-tasting activity is scheduled from 5 to 11 p.m. on Saturday, June 19, at the Marvin Brookman Stadium.
This year's event will feature the excellent music of Bill Falcon and The Good Medicine Band. Music will start at around 7 p.m. that night.
"They are a good classic rock music band," Aaron Kurokawa, one of the event's organizers, said.
Ticket prices are $35 in advance or $40 at the gate. Tickets are available at Opportunity Bank, Bryan's, Sherman Inn and Doc'Z Missouri Breaks Brewing. You must be 21 years or older to attend. Cost for a non-drinking ticket is $20. Funds help the Wolf Point Chamber of Commerce and Agriculture.
The night will feature about 2530 different beers from brewers throughout the region.
"We kind of know what people like," Kurokawa said of the different selections available. Popular choices include wheat beers, IPAs and fruit-flavored beverages.
Kurokawa said Wolf Point Brewfest usually attracts between 200- 350 people.
He explains the idea to hold a brewfest in Wolf Point came about during conversations with himself, Mark and Zilkoski and former Wolf Point Chamber board member Travis Medlock.
"It was basically the Chamber and the Z's," Kurokawa said.
Now in its ninth year, organizers are hoping this year's event is the biggest one yet.