Posted on
Southside Preschool Entertains During Graduation Ceremony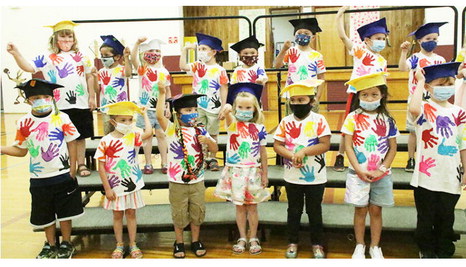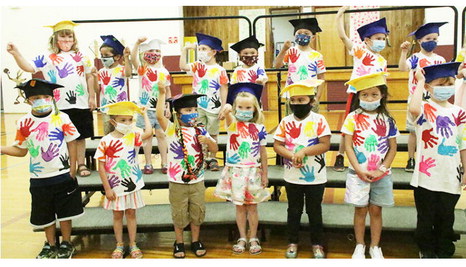 There were 20 graduates along with many proud parents and grandparents in attendance during the Southside Elementary School's preschool graduation ceremony on Wednesday, June 2.
Sarah Chambers, acting principal at Southside, thanked family members for the support received throughout the year.
She said the book Everything I Needed to Know I Learned in Kindergarten should be changed to
Everything I Needed to Know I Learned in Pre-K During COVID.
She mentioned that, along with learning how to be loving and caring, students learned how to be patient especially when dealing with social distancing and wearing masks.
"Our youngest students worked so hard this year," Chambers said. "They also learned how to be flexible."
Students included Malcolm Adams, Dixan Desjarlais, Castiel Erickson, David Gonzales Jr., Lyza Jackson, Kenzley Moran-Clark, Anthony Pipe, Emilia Toavs, Robert Toavs, Bentley Weeks, Miles Conner, Seraphina Grey Bear, Deacon Halverson, Tress Hanks, Gavin Hanks, Rhen Long, Maia McGowan, Zadyn Sibley, Nadia Wall and Emadeline Weeks.
The senior class of 2034 sang patriotic songs to start the program. Later, they sang "Five Little Monkeys" and "My Mother is a Baker."
When they received their completion certificates, they were asked what they want to be when they grow up? Answers included engineer, teacher, dinosaur, doctor, cowgirl, pilot, construction worker, cop, princess, principal, firefighter and ballerina.