Posted on
Dschaak Files For Re-election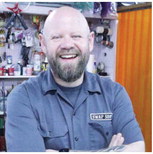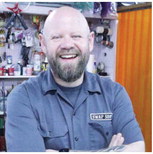 Chris Dschaak has decided that he is willing to serve as Wolf Point's mayor for another four-year term.
"There was a little soul searching, but I figured I can do four more years if I win," Dschaak said.
He filed for the position on Friday, April 23. Filing opened April 22 and closes June 21.
"There's unfinished business," Dschaak said. He mentioned work on sewer and water upgrades.
"I think we're moving forward to a good place," Dschaak said.
He noted that CARES funding will help Wolf Point with funding for the needed infrastructure projects.
"I felt it was my duty to do it for one more term, and then go from there," Dschaak said.
After being a council member for six years, Dschaak is serving as mayor for the eighth year.
"I feel like I'm learning every day," he said.
Council members in Wolf Point who have expiring terms include John Plestina in Ward I, Jeffrey Wozniak and Erik Johannessen in Ward II, Dean Mahlum in Ward III and Tina Speed BetsHisMedicine and Lee Allmer in Ward IV.
John Grainger is due for re-election for mayor in Poplar. Council members with terms expiring in Poplar are Donald Moran and Lane Dehner.