Posted on
Agland Co-op Acquires Gysler Hardware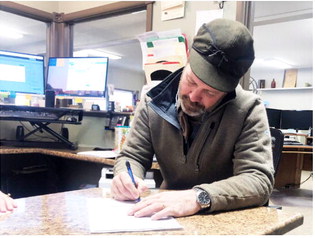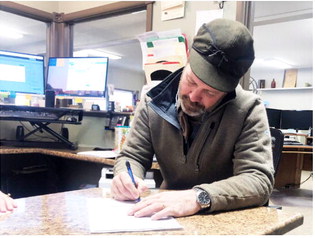 Representatives from Agland Coop in Wolf Point announced Jan. 1 that the group has acquired Gysler Hardware, a longtime local business.
"We're on day 3 and we're rocking and rolling," said Agland general manager Dave Williams.
Williams told the Northern Plains Independent that John Gysler was committed to keeping the business in local hands. "John [Gysler] and his kids and wife worked hard to keep the sale local," he said. "The community has been good to him and he's been good for the community."
Gysler Hardware has been in business for 55 years. The business started out on Main Street in Wolf Point before moving up to the current location on U.S. Highway 2.
According to Agland's website, the co-op has been in business for more than 80 years and has been offering petroleum and bulk fuel products, propane, farm and ranch supplies, automotive and tire services and convenience stores through seven facilities located in Wolf Point, Froid, Nashua, Poplar, Vida and Glasgow.
Williams said there will be no immediate changes to staffing and hours. "It's going to be business as usual," he said.
On Dec. 31, Agland president Robert Toavs released the following statement: I am happy to announce that Agland Co-op has acquired Gysler Hardware. We will take ownership on Jan. 1, 2021. The board feels this will add value to our patrons and keep an important service locally owned in Wolf Point and service the surrounding areas for many years to come."
Toavs said that Agland customers hoping to earn patronage at Gysler will soon be able to do so. "We will be working on getting our accounting systems to match up so patrons will be able to earn patronage," he said, "We would like to thank the Gysler family for giving us this great opportunity."
Williams said Gysler customers with questions about business opperations should direct their inquiries to new ownership.
The Agland Co-op Farm and Ranch Store is located at 300 U.S. Highway 2 in Wolf Point.