Posted on
'Jackets Host Independence Day Triangular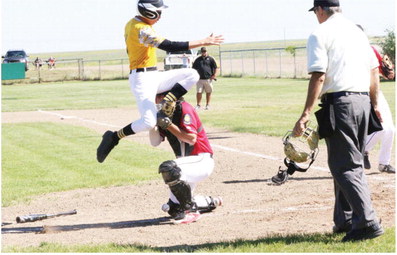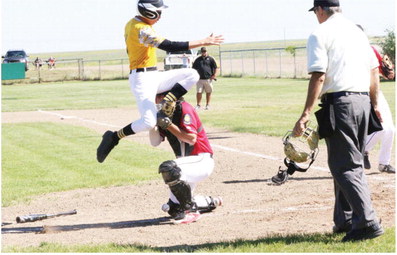 The Yellow Jackets A team hosted a triangular with two visiting former American Legion teams on Burkie Field Saturday, July 4.
The Yellow Jackets fell to the Glasgow Reds 14-4 and lost 13-0 to the Froid-based Post 49 Bulls. Glasgow beat the Bulls 12-6.
The Bulls team includes players from several communities including Bainville, Culbertson, Froid and Plentywood.
The A team 'Jackets have won several games and lost others by close scores.
"I still have faith we will get there. [It's] just taking longer than I had hoped," A team head coach Aaron Snyder said.
The A team is for ages 15-18 and the B team are less experienced players, mostly ages 12-15. The A and B teams replace American Legion Baseball and Babe Ruth League this summer due to national cancellations.
The A team dropped a doubleheader to the Bulls 14-4 and 15-8 at home in Wolf Point Wednesday, July 1.
Preston Swenson
Terry Allmer