Posted on
Robert Charette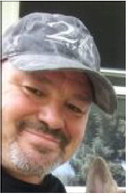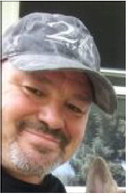 Robert "Bucky" Wesley Charette, 54, of Billings, died June 21, 2020.
He was born Jan. 8, 1966, to Alfred and Roberta Charette. He graduated with honors in 1984 from Wolf Point High School. He graduated with an associates degree in automotive technology in 1994 from Billings Vocational Technical Center.
He was married to Pear Buckles from 1984 to 1990 and to Elizabeth King from 1990 to 2002.
He was employed at Grain Craft as an assistant miller from Jan. 11, 2005, until his death. He had a love for Akitas, fixing cars, helping others and finding deals. He also loved spending time with friends and family, especially his grandchildren, and always looked forward to camping and fishing in Forsythand traveling to concerts.
He is survived by brother, Mark Charette; children, Karri Mattick, Austin King and Tawny King; and nine grandchildren.
He was preceded in death by a granddaughter, Shyleigh Christian.
Services were held June 27 in Billings.