Posted on
Arrests Made In Val-AM Break-ins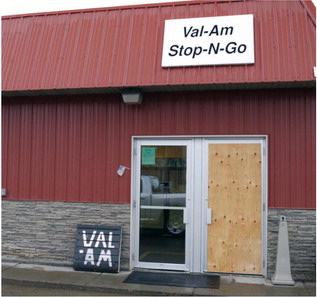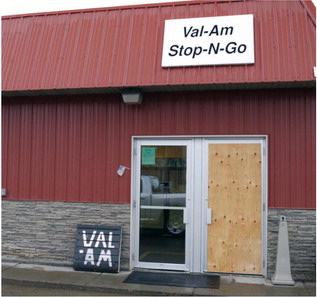 An arrest has been made in response to a June 29 break-in at Val-Am Stop-N-Go in Culbertson.
Lt. Patrick O'Connor with the Roosevelt County Sheriff's Office told the Community News that a 30-year-old man from Fort Kipp has been charged with five misdemeanors: possession of burglary tools, attempted criminal trespass to property, criminal trespass to vehicle, criminal mischief and theft.
An area resident called in a report of suspicious activity at 4:02 a.m. RCSO deputy Michael Ellerton responded and observed the suspect attempting to break into the store.
Prior to the attempt, the suspect broke into an employee's vehicle near the store and damaged it with a 2x4. Sixteen-year-old Ayden Van-Why said the suspect stole a pair of his shoes from the vehicle.
O'Connor said the incident was unrelated to a break-in at Val-Am June 15 involving a heavily intoxicated juvenile. At approximately 1 a.m., a 16-year-old male smashed the front door with a rock and entered the building, attempting to steal several items. Ellerton responded. A chase ensued the youth was placed under arrest.
Val-Am
Val-Am Stop-N-Go in Culbertson boarded up their front door after a June 15 incident involving an attempted break-in by an area youth.
(Photo by James Walling)