Posted on
Wesley Neubauer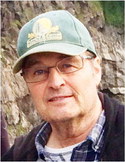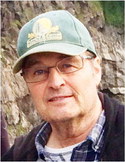 Wesley Craig Neubauer, age 63, passed away on June 8, 2020, in Billings, Mont., surrounded by his loving family, after a short battle with Lewy Body Dementia.
Wes was born on March 21, 1957, in Wolf Point, Mont., to Calvin and Alice (Hentges) Neubauer. He was raised on the family farm with his brothers Kim and Brad south of Wolf Point. Wes graduated from Wolf Point High School in 1975 and continued his education at Billings Automotive Vo Tech. He later moved back to Wolf Point to work as a mechanic at Camrud Motors.
On July 16, 1977, he married Connie Jensen and shortly after they moved to Williston, N.D., to farm in the community of Zahl. While living in Williston, he also worked at TSC and Erv Kroh Motors.
In 1989, Wes went back to school and received his bachelor's degree in business management from Dickinson State University. While he used his degree to work in Great Falls for Cenex, he was given the opportunity to return to farming. In 1993, Wes, Connie and their three children, Ross, Sandi and Steven moved to the Sunnyside community South of Wolf Point. For over 25 years, he grew his family farm and turned his passion for cattle into a registered Gelbvieh herd. Wes spent numerous hours with his children and grandchildren passing on his wealth of knowledge and teaching them the importance of hard work.
Wes is survived by his wife, Connie of 43 years; son, Ross (Lindsey) Neubauer of Wolf Point, Mont., and their children Kelsie (Logan), Kaleb, Nevaeh and Eli; daughter Sandra (Tomasz) Idzi of Clarksville, Tenn., and their children Maksim, Mila and Nola; and son, Steven (Rebekah) Neubauer of North Bend, Wash., and their children Kate, Penelope and Jack. He is also survived by his parents, Cal and Alice Neubauer of Wolf Point, Mont.; his brother, Kim (Melanie) Neubauer of St. Stephen, Minn., and their children Kyle (Ester), Brian, Jason and Alicia (Pat); and brother, Brad (Rita) Neubauer of Chandler, Ariz., and their children Jordan, McKinlee and Ryann. He is also survived by his sister-inlaw, Cheryl Hansen, and her children Crystal and Kevin of Wolf Point, Mont.; and brother- in-law, Richard Jensen (Bill Sharpton) of New Orleans, La. Wes is survived by many aunts, uncles, cousins and great friends. He was preceded in death by his father-inlaw and mother-in-law, Lefty and Jeanette Jensen.
Wes enjoyed spending time with friends and family. He loved taking road trips to farm shows, cattle sales and to see his children and grandchildren where he would always insist on "going to a ballgame." Wes was always good for a cup of coffee and a long visit with his friends. He had a gift for striking up conversations with anyone, even complete strangers.
Wes had a warm smile and witty sense of humor that will be dearly missed. As he would always say, "I'm still good lookin'" and "Go Vikes!"
Family received friends from 5 to 7 p.m. on Monday, June 15, 2020, at Clayton Stevenson Memorial Chapel. Funeral services were held at 1 p.m. on Tuesday, June 16, 2020, at the Neubauer Farm south of Wolf Point. Interment was at Greenwood Cemetery. Condolences for the family may left at www. claytonstevensonchapel.com. Clayton Stevenson Memorial Chapel has been entrusted with arrangements.
(Paid Obituary)