Posted on
Arienne Low Dog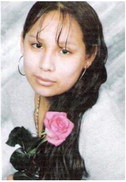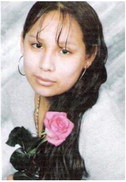 Arienne Jessan Low Dog, Was'te Ina Wiya, "Good Mother Woman," Road the Thunderbird, 30, of Wolf Point, died May 21, 2020, in Wolf Point.
She was born July 15, 1989, in Wolf Point to Anita Nylene Iron Cloud and Jeffrey Low Dog Sr.
She attended school in Wolf Point, Wahpeton, N.D., Frazer and a year at Fort Peck Community College.
She had many jobs through her lifetime, mostly in the customer service area and as a home health aide.
She loved to spend time with family and friends. She enjoyed outdoors, camping, swimming, barbecuing, traveling, cruising, listening to music and playing board games with family and friends. She enjoyed laughing, joking and visiting.
She was an awesome artist, always drawing pictures and name designs for friends and family. She was always willing to help when needed and always up for an adventure.
She wanted so much to have more time and was still setting goals like finishing college and getting her driver's license. She had so many plans for herself and her children. She had a big heart, a smile that lit up the room and love for everyone.
She is preceded in death by grandparents Myrna Joy Boyd, Thomas Ira Iron Cloud, Donna "Bonnie" Nelson, Joseph Low Dog Sr., Yvonne Low Dog-Shields; stepmother, Rebecca Low Dog; brother, Aaron Leonard Perry, Jeremy Red Dog and Brandon Little Bird.
She is survived by her children, Jayceon Clark, Amya Low Dog, Dayton Low Dog, and Arious Beauchamp; father, Jeffrey Low Dog Sr.; sister, Althea Iron Cloud; and brothers, Alwin Dubois, Albert Schindler, Alaric Low Dog Sr., Jeffrey Low Dog Jr.
A funeral was held at 2 p.m. Wednesday, May 27, at the Clayton Stevenson Memorial Chapel in Wolf Point. Interment was at King Memorial Cemetery. Clayton Stevenson Memorial Chapel has been entrusted with the arrangements.
Due to COVID-19 regulations in place, we ask that only immediate family and friends attend the services. A live stream video of the funeral service will be available on the Clayton Stevenson Memorial Chapel's Facebook page. The video will be available on this page following the services.