Posted on
EMS Week Honors Critical Staff, Volunteers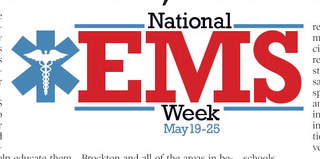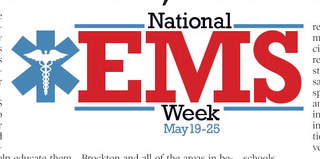 May 17-23 is the 43rd annual National Emergency Medical Services Week. This year's theme: "Ready today, Preparing for tomorrow." National EMS Week helps to bring together communities and emergency medical personnel to help educate them about EMS and to honor the people whose dedication provides the everyday lifesaving services that the community depends upon.
Northeast Montana Health Services EMS would like to remind the communities they serve of the services that they provide and to raise awareness of the emergency medical professionals that serve the towns of Wolf Point, Poplar, Frazer, Brockton and all of the areas in between.
Comprised of primarily volunteer staff, NEMHS EMS responds to an average of 2,500 annual emergency transports within our communities, dealing with medical emergencies that range from motor vehicle accidents, heart attacks, strokes, mental health emergencies, drug overdoses, breathing problems and many other medical issues.
In addition to responding to medical emergencies, NEMHS EMS responds to fire standbys, public safety situations, sporting events and we are actively involved in providing safety information and injury prevention in our local schools.
NEMHS EMS also provides free annual Emergency Medical Technician training to community members. If you're interested in becoming an EMT and would like to help serve your community, contact Wolf Point EMS supervisor James Wilson at 653-6558 or Michael Eylander, Poplar EMS supervisor, at 768-6174. Either team leader can provide applications for the class.