Posted on
RMC Says Goodbye To Kleppen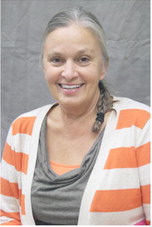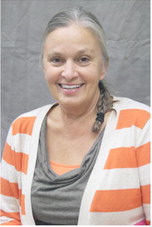 A long-time provider who treated thousands of local youngsters, adults and elderly community members is leaving Roosevelt Medical Center after over 25 years of service.
Elizabeth Kleppen, PA-C, made the announcement several weeks ago that she has reached a time in her life where she is ready for a new adventure. She hasn't decided just what it will include, but she knows it will involve more time with her family's farming and ranching business in Plentywood. Her last day in the clinic will be May 23.
"This decision was difficult to make, but I am excited for this new chapter in my life. I have made so many good friends at RMC and I will take great memories with me," Kleppen said.
Kleppen is currently putting plans into place to ensure the continuity- of-care for every patient will continue seamlessly, making the transition smooth for both patients and staff. Dr. Helland and Zoe Fugere, FNP, will remain at the clinic.
"I have had the very proud privilege of caring for my patients throughout many stages of their lives. I have patients that I immunized as babies who are now bringing their babies in for the same reason. As a caregiver, it's very gratifying to be a part of that," Kleppen said.
The organization immediately began an aggressive search for another mid-level provider through national medical recruitment agencies. Kerri Foster, a nurse practitioner from Nebraska, will join RMC in early June.
"We are not just losing a wonderful healthcare provider the community has grown to trust. We are also losing a dear friend and colleague. We are sad and reluctant to see her go but we wish her the very best in all of her endeavors," said Audrey Stromberg, CEO. "Her reputation and commitment to excellence for our patients care has been outstanding."
No community celebration is scheduled at this time to ensure social distancing guidelines are maintained in response to COVID-19.