Posted on
Damon Nelson Heck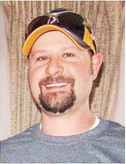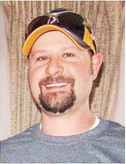 Damon Nelson Heck, 42, of Great Falls died April 13, 2020.
He was born Jan. 5, 1978, at Deaconess Hospital in Great Falls to Julie and Rick Heck. He was the oldest of three boys, though he had several extra "brothers" who joined the Heck family throughout the years. The "brotherly love" the three experienced growing up is something that will never be forgotten. While he wasn't an avid church attendee, he knew his Lord and Savior.
He graduated from C.M. Russell High School in 1996, he then attended Montana State University - Northern and Montana State University - Bozeman. After returning to Great Falls, he began his work as a draftsman for the family business, Blue Mountain Enterprises. He eventually went to work at TC Glass as an accomplished glazier and automatics coordinator.
He was a jack-of-all-trades — or as he would say, "It's what I do." There wasn't much he couldn't do and, if he didn't know how to do something, he would figure it out — a skill he learned during his time as a Boy Scout.
After Rick's passing in 2006, he stepped up to help Julie with managing the family home.
He met Amber in the summer of 2002 and was open about the fact that he knew, from first sight, he would marry her one day. By December of the same year, he knew he had won her heart, telling her bright and early one morning shortly after Christmas, "We should go look at rings today." They were married Sept. 6, 2003, in Great Falls.
Four years later, their first child, Kylor Gene, was born. Two years later, Kason John joined the family. The boys have added to, and will continue, Damon's hockey legacy. Kylor honors him by wearing Damon's #51 jersey. Khloe Anne was born in 2012. He was adamant that his daughter would never play hockey, but it didn't take long for him to realize he would give her anything she wanted. Recently, Khloe also decided to take to the ice, giving Damon the pleasure of becoming a figure skating dad. Daughter Koroa Rhee was born in 2019.
Throughout his life, he was always active in sports and tried out a few before falling in love with hockey. He started his hockey career as a junior novice and continued playing throughout high school. He moved on to the men's league. He devoted countless hours to the sport — becoming a coach, mentor and official.
Even as an adult, he was always active in sports, participating in multiple softball and golf leagues.
One of his longest-running hobbies was hunting. He spent winters as a child hunting with his father and brothers. Later, he spent many weekends walking through the woods with his father-inlaw and brothers-in-law.
He is survived by his wife, Amber Rivera Heck; sons, Kylor and Kason; daughters, Khloe and Koroa; mother, Julie Nelson Heck; brothers, Nick Heck and Tanner Heck; and grandparents, Delores Nelson of Wolf Point and Clif and Helen Heck.
A memorial will be planned at a later date.