Posted on
American Legion Bats Might Start Crack Soon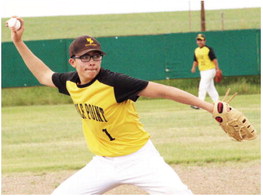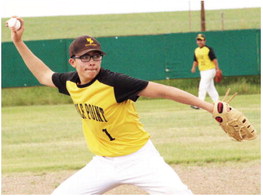 The Wolf Point Yellow Jackets 2020 American Legion baseball season moved closer to becoming reality following several events during the past week.
Health and safety concerns centered around the COVID-19 pandemic put the future of the season in limbo.
Two game changers followed.
The first game changer for the baseball program for youth ages 15-18 was the American Legion leaving the door open for organized Legion league play earlier in April after suspending the Legion World Series and all eight regional tournaments. Legion baseball in Montana held out for a possibility of at least some league play this summer.
The second game changer was Gov. Steve Bullock's announcement Wednesday, April 22, of a three-tiered plan to reopen Montana after several weeks of restrictions that opened the door to allowing baseball to be played.
Wolf Point Baseball Association president Craig Smith said Monday, April 27, that there was a good possibility that a summer 2020 season would go forward.
The WPBA has been seeking approval from county and state health officials and governmental agencies. Smith said only a few verbal comments in favor of a season had been obtained by Monday.
Smith sent an email Saturday, April 26, to WPBA board members and coaches saying Legion teams could start practicing as early as Monday, April 27, with approval from local health departments and jurisdictions.
More than 60 Legion coaches and team administrators representing 64 Legion teams from Montana-Alberta American Legion Baseball met in an online virtual meeting Saturday, April. 26.
"With the governor's reopening the state to Phase 1, we are going to start allowing teams to practice once they have permission from their local jurisdictions starting next week," Montana-Alberta American Legion Baseball general chairman Ron Edwards of Bozeman said in a press release.
"We want to be mindful of all the authorities who will be on these things before we start running practices out there," he added.
Smith said practices could begin soon and games could start on or about May 15. Groups of 10 players would stay at least six feet apart.
The WPBS board will meet soon to discuss logistics for a safe season.
The fate of Babe Ruth Baseball for youth ages 12 to 15 remained unknown early this week.