Posted on
Earth Day's 50th Anniversary Celebrated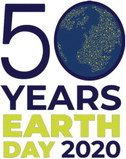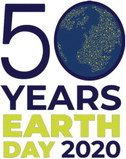 Earth Day 2020 was celebrated Wednesday, April 22. This year is the 50th anniversary of this day.
This week is a good time to think about how to serve the planet — by cleaning up some litter on your walk or around your house, planting a tree or simply enjoying companionship with nature. Walk through the woods in search of emerging wildflowers and green moss. Go outside (safely), no matter the weather.
Several initiatives are underway in Wolf Point and on the Fort Peck Indian Reservation to help clean up and beautify our area.
The Fort Peck Tribal Executive Board is sponsoring a reservation-wide Fort Peck Beautification Contest that runs April 6-30. Three places in each community — Frazer, Oswego, Wolf Point, Poplar, Riverside, Brockton and Fort Kipp — will be selected.
Cash prizes are $100 for first place, $75 for second and $50 for third. The grand prize will be a block party barbecue catered by Baby Got Back BBQ for the cleanest block change on the reservation.
Before and after pictures must be submitted via email to [email protected] net.
The Wolf Point Beautification Committee has not yet set a date for Clean Sweep 2020, though the Wolf Point dumpgrounds is currently accepting refuse at no charge. Residents are encouraged to clean up their own yards and also find other areas of the community that need cleaning, doing so safely and following all social distancing guidelines.
The Wolf Point Chamber of Commerce and Agriculture will be holding a Yard of the Week contest starting June 1.