Posted on
John O'Brien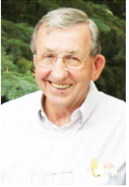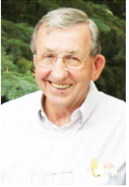 John "Jack" O'Brien, 80, of Bismarck, N.D., died March 17, 2020.
He was born on July 2, 1939, in Malta to Floyd and Evelyn (Raymond) O'Brien. He attended school in Saco until moving to Poplar in the eighth grade. He graduated from high school there.
He and his wife, Shirley, met at a dance in their hometown of Poplar. He recalled asking her to dance and she said "she'd rather not." She didn't like him but his heart just knew and he hounded her. Eventually, she gave into his persistence and they were married June 9, 1962, in Poplar.
He began his career in the oil industry as a high schooler, beginning in a warehouse and working his way up. After Poplar, the family spent some years in Williston, N.D., before moving to Casper, Wyo., where he worked. During his career, one work assignment took him to Newfoundland in eastern Canada, where he ran supply boats servicing off shore oil rigs. It was a place that touched him and he said about Newfoundland, "You were never a stranger but once." He spent the last three years before retirement working in Dallas, while still living in Casper.
In 2014, he and Shirley moved to Bismarck, N.D., to be closer to family.
One of Jack's greatest passions was all things sports related. He could be found in the stands of any sporting activity — he didn't need to know any of the players to enjoy the games. In his younger days, he participated in just about every sport. He spent his later years perfecting his golf game. One of his greatest memories was of his hole-inone in Mesquite, Nev.
He is survived by his wife, Shirley; children, Rick O'Brien of Topeka, Kansas, and Deb Burke of Bismarck, N.D.; five grandchildren; two great-grandchildren; sister, Barbara Overland of California; and brothers, Gerald O'Brien and Michael O'Brien, both of Colorado.
Eastgate Funeral & Cremation Services of Bismarck, N.D., assisted the family. To protect the health and safety of all, services are currently being limited as required by state and local authorities and the CDC. Private services were held.