Posted on
Arlene Red Eagle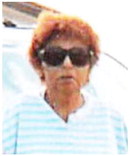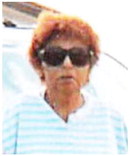 Arlene June Red Eagle, 68, of Poplar died Saturday, March 21, 2020, in Poplar.
She was born June 4, 1951, in Poplar to Raymond and Gertrude Yellow Owl. She attended schools in Poplar and in 1979 gained her G.E.D.
She married Vernon "Vern" Red Eagle and they were married for 47 years. She loved her family and enjoyed taking her grandchildren to church every Sunday. She also enjoyed crafting, stitching and playing bingo and keno.
She worked at A& S, Sunrise, Tribal Express Deli, Suds and Duds laundry mat and as a part-time janitor for the Fort Peck Tribes throughout her life.
She is survived by her husband, Vernon "Vern" Red Eagle of Poplar; seven children, Vernon Kool Red Eagle Sr, Denise Lester, Aaron Red Eagle, Nell Red Eagle and Pauline Red Eagle; grandchildren that she raised as her own, Grandson Red Eagle, Michael and Thomas Jerome, Moses and Jameson Burshia and her namesake, Arlene June Red Eagle; sisters, Marie Corrine and Sharon Yellow Owl; brothers, Mike Yellow Owl and James Burshia; and
Shop the Classifieds!
numerous grandchildren and great-grandchildren.
She was preceded in death by her parents, Raymond and Gertrude Yellow Owl; brothers, Willie, Warren, Doug, Myron and Chucky Yellow Owl; sister, Rhonda Yellow Owl; and grandson, Emillo.
A graveside service was held Friday, March 27, at the Poplar City Cemetery. Clayton Stevenson Memorial Chapel has been entrusted with the arrangements.