Posted on
Rodney Iverson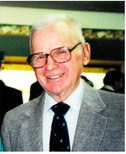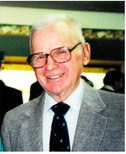 Rodney Iverson, 91, of Culbertson, Mont., passed away on Tuesday, March 3, 2020, at the Roosevelt Medical Center in Culbertson, Mont. Fulkerson Stevenson Funeral Home of Williston, N.D., is assisting the family.
His memorial service was held at 10 a.m. MDT on Thursday, March 5, 2020, at Trinity Lutheran Church in Culbertson, Mont. Pastor Gretchen Wagoner officiated. Inurnment was in the Hillside Cemetery in Culbertson, Mont. Fulkerson Stevenson Funeral Home of Williston assisted the family. Friends may sign the on-line register and give their condolences at www.fulkersons.com.
Rodney was born Nov. 25, 1928, to Ingvald and Ethel Iverson on a farm three miles west of Comertown, Mont. He graduated from Comertown High School in 1946, one of two students in the class. His favorite memory of high school was playing basketball.
After graduation, Rodney helped on the farm, driving the 1928 tractor. When his brother purchased a dairy to sell milk, Rodney and his sister, Betty, moved to Culbertson to help with the business. In 1949, the boys built a machine shop in Culbertson to do welding and automobile rebuilding. In 1953, he was drafted into the Army, serving as a vehicle mechanic while stationed in France.
After discharge, Rodney measured farmland for the ASCS, eventually becoming supervisor. When the office manager retired, he was appointed to the job, which he held until his retirement in 1986. This made over 30 years working with what he says about the farmers — "the best in the world." His last job was caretaker of rest areas for the Montana Fish, Wildlife and Parks at Snowden, Culbertson and Brush Lake.
Rodney was also active in his community. He taught Hunter Safety classes for over 25 years. He was the last active charter member of the Northeastern Montana Threshers. He served as Culbertson Chamber president and on the Roosevelt County Civil Service. He played on baseball teams and competed in horseshoe tournaments, bringing home many trophies. He was a member of the American Legion and Culbertson Museum. He attended and helped the Trinity Lutheran Church in any way he could.
Restoring and rebuilding old tractors and machinery was a favorite pastime. Rodney had a complete shop with lots of needed tools, sometimes fabricating his own tool for a special job, and enjoyed helping anyone he could with work or repair.
Rodney passed away March 3, 2020, in Culbertson.
He is survived by his three girls, Irene (Carl) Thuesen of Billings, Mae (Ward) Hecock of Shelby and Bev (Terril) Raaum of Culbertson; seven grandchildren, Ben (Nikki) Thuesen, Katie (Yong Hyun) Park, Jake Thuesen, Jason (Lindsay) Hecock, Alicia (Trevor) Haymour, Jennesy (Jim) Taberna and Jamie (Adam) Jespersen; 12 great-grandchildren, Addison, Kaden, Jaclynne, Harper, Paxton, Sophia, Lacey, Delaney, Jonathan, Carson, Oliver and Molly; sister, Betty Zoanni; and many nieces and nephews. Preceding him in death were his parents, Ingvald and Ethel; wife, Ella Mae; sister, Pearl; brother, Howard; and ex-wife, Caroll.
(Paid Obituary)