Posted on
Forefront Brings Five Star Dining To Culbertson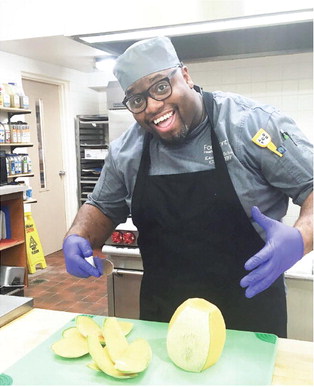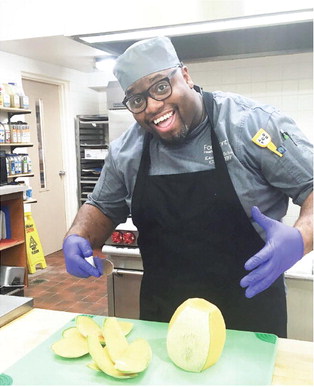 It's the lunch hour at Roosevelt Medical Center. The menu: baked tilapia piled on a bed of angel hair pasta, topped with herbs and garnished with a flavorful orange twist. The consistency of the cream of broccoli soup is smooth and the decadent spice cake is sprinkled in sweet rock sugar. And, if that doesn't sound good, residents at Roosevelt Medical Center can order the glazed pork chops and roasted garlic mashed potatoes.
Everyone likes to have choices, especially when it comes to food. The concept of providing residents and patients with more options has helped RMC governing board members to make a recent decision to terminate their contract with Healthcare Services Group and hire Forefront, a company better aligned to meet their expectations for providing a high quality dining experience for patients.
Residents are now being served meals on white ceramic dishware on small linen-covered tables. The idea is to display meals daily to further entice the residents into eating. Menu items are plated with attention to detail and garnished with colorful herbs and spices.
For several weeks, Chef Kareem Michael of Providence, R.I., has been at the facility training dietary staff and making menu and program changes that include incorporating fortified foods and hydration programs to better serve the specialized needs of patients across the continuum of care.
"Our goal is to prepare seasonal, locally sourced foods from scratch that meet or exceed the nutritional needs of the residents. This allows us to get away from needing to add supplements to their food," said Michael. "People eat with their eyes and if the foods look good and smell good, they're going to want to eat. That's why we want to make everything look and smell great. It's a win for everybody."
The new menu consists of a choice between a heavy and a light meal for breakfast, lunch and dinner and includes a daily soup.
"Our better-living-food-promise ensures only the freshest, most flavorful foods are prepared like they were on the farm when we were growing up. It should taste like the home-cooked meals Mom made," said Michael.
While the company works from a master menu, they also include local flavors and are currently working on perfecting their knoephla soup.
Forefront is based out of Detroit, Mich., but provides chefs to the facility from various states.
"We are very excited about the new dining experience. It can be difficult to coax some residents into eating for a variety of reasons. Medications can suppress appetite. False teeth can make chewing certain foods difficult. The more inviting the food and the dining experience is a whole, the more likely residents are to consume the calories they need to maintain weights and strength," said Jody Lizotte, director of nursing.
During the past 20 years, Michael has catered for celebrities such as Aerosmith, Stone Temple Pilots, Duchess Fergie and the Queen of Uganda, as well as numerous professional athletes and wealthy billionaires.
"My vision is for our patients to enjoy a meal just like Mom made, but present it to them in a way that makes them feel like they are in a five-star restaurant," said Michael. "Even if we are just having mashed potatoes and fried chicken, I want it to be the best they've ever had."