Posted on
Jerry Kozak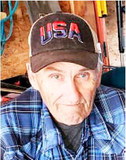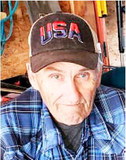 Jerry Kozak, 74, of Culbertson died Wednesday afternoon, Jan. 29, 2020, at the Sidney Health Center in Sidney.
He was born in Wolf Point Sept. 12, 1945, to Julius and Bernice (Qualley) Kozak. He had a brother, Ron, and a sister, Betty Jean, and was the middle child. He attended school in Poplar. In his early years, he helped his dad farm.
In September 1963, he decided to join the United States Army Reserves. He was an E6, Staff Sergeant.
On May 5, 1967, just four months after they met, he married Caroline Hansen in McCabe. They were married 52 years at the time of his death. They had two daughters, Judy in 1968 and Rhonda in 1986.
In 2005, they were blessed with their only granddaughter, Karli. He taught her the best life lesson, to joke and never take life too seriously.
He did drywall for many area homes and businesses throughout northeast Montana. He also hauled hay for many farmers. In his later years, he drove semi for several oilfield companies.
Driving semi was his passion and he missed it dearly, so he took up collecting semitrucks instead. He had other collections of hats, pens and pocket knives, too. He enjoyed watching Westerns and WWE Wrestling. He loved to drag anything he thought had potential, whether it was a tractor, pickup, lawnmower, etc. home and tinker with it. He saw potential in any old piece of junk lying in a field.
He enjoyed watching Karli and his great-nephews play sports. In the summer, he loved sitting outside in the chair with his wife and watching the squirrels. It was the simple things in life he enjoyed so much.
He fought some hard battles in life. When he was very young, he got meningitis at basic training. He wasn't supposed to make it then. He fought cancer twice. And, he beat cancer twice.
He is survived by his wife, Caroline; daughters, Judy Kozak and Rhonda Parks; grandchild, Karli Parks; brother, Ronald Kozak; and sister, Betty Johnson.
Cremation has taken place and there are no services planned at this time.