Posted on
Cowboys Win By 10 Points Against Lustre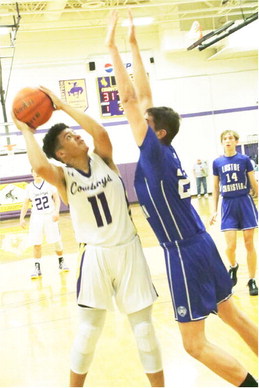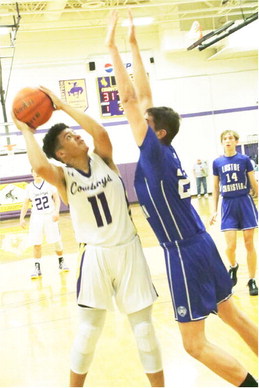 The Culbertson Cowboys put together one of their most impressive halves of the season to knock off Lustre Christian, 57-47, at home on Saturday, Jan. 25.
Down by a 25-20 half-time margin, three-points by Payton Hauge and Eli Williams pulled the Cowboys to one point early in the third quarter. After the Lions' 6-7 senior Terry Allmer scored, five straight points by Hauge put Culbertson in the lead.
A drive by Michael Pedersen and a basket by Gabe Granada put the Cowboys up 40-35 to end the third quarter. Lustre pulled even at 4242 on five straight points by Kolden Hoversland with 5:15 remaining. The Cowboys came right back on a 15-footer by Williams and an inside hoop by Colin Avance to take the lead for good.
After Jacob Crowder forced a turnover, the Cowboys added three points on another basket by Avance and a free throw by Granada for a 49-42 advantage with 3:34 remaining.
The Lions came as close as 51-47 with 1:11 left, but free throws by Williams and a layup by Granada put the game away.
Culbertson's top scorers were Williams with 19, Hauge with 14 and Granada with 11. Pederson added nine and Avance scored four.
The Cowboys led 10-9 at the end of the first quarter, but the scoring of Kenny Shema, Allmer and Kolden Hoversland highlighted the second period as Lustre gained a 25-20 advantage.