Posted on
Anthony DeLeon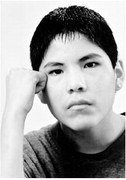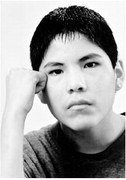 Anthony Richard DeLeon, 29, of Poplar died Jan. 6, 2020.
He was born July 20, 1990, to Jeanette Piper-Diaz DeLeon and Richard DeLeon Sr.
He loved to hang out with his friends, listen to music on his headphones and go for walks. He was very unparticular. He always had his mind made up from one minute to the next and no one knew about it.
He was a loving person with a kind heart and loved to joke around and have laughs with friends and family.
He found a companion from South Dakota and then moved there. During his last four years living in Rapid City, S.D., he made many friends who turned into family.
He is survived by his mother, Jeanette (Edward) Piper-Diaz DeLeon; father, Richard DeLeon Sr.; brother, Richard DeLeon Jr.; sister, Rachel Diaz DeLeon; step-sister, Patricia DeLeon; step-brothers, Louis DeLeon, Branden Romero and Donald Romero; and grandparents, Florence "Wospi" Eagleman of Poplar and Mike Youngman Sr. of Poplar.
He was preceded in death by a step-sister, Regina Romero.
A wake will be held Thursday, Jan. 16, at 7 p.m. at the Poplar Cultural Center. His funeral service will be Friday, Jan. 17, at 1 p.m. at the Poplar Cultural Center. Interment will be at Box Elder Cemetery in Poplar. Clayton Stevenson Memorial Chapel was in charge of the arrangements.