Posted on
Wolves, Lady Wolves Come Out Of Break With Slow Start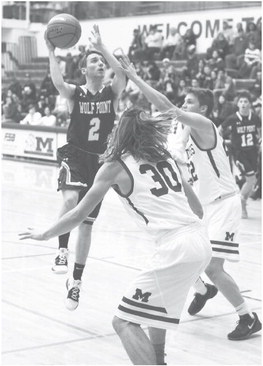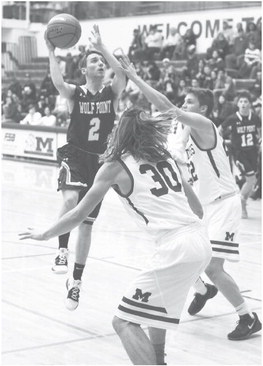 The Wolves and Lady Wolves emerged from the holiday break with District 2B conference losses in Malta Friday, Jan. 3.
A leak in the roof of the Wolf Point High School gym forced caused postponement of a non-conference contest with the Class A Sidney girls from Saturday, Jan. 4, until Monday, Jan. 6. The boys' game was also postponed and was played in Sidney on Monday.
The Lady Wolves fell 7052 to the M-ettes with Malta leading at all quarter stope.
The Mustangs topped the Wolves 54-42.
"[We] had another slow start. I contribute that to some new defense I am trying to install. [We] got back to our basic defense in the second half and we were a lot better," head coach Brent Nygard said.
Malta 70, WP 52 (girls)
Wolf Point 13 6 17 16—52 Malta 22 20 13 15—70
Malta 54, WP 42 (boys)
Wolf Point 13 6 17 16—52 Malta 11 9 18 16—54 Individual stats were not available.