Posted on
Reba Sept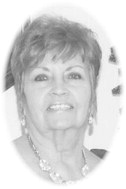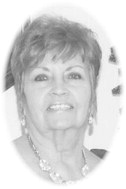 Reba Sept, 79, of Circle, died Dec. 28, 2019.
She was born May 20, 1940, in Circle to Virgil and Ruby Horsford Merry. At the age of three, she and her siblings, Claude and Lana, went to live with their grandparents Hayne and Berta Merry. Shea attended school in Circle.
On Dec. 27, 1957, she married Bill Sept in Miles City. To this union, six children were born: Debra, June, Sue, Larry, Jana and Angie. They made their home on the farm southwest of Brockway until 2006 when they moved to Circle. She was a devoted wife, mother and grandmother. She loved to cook. She was passionate about her yard, growing the most spectacular flowers. She loved her cats on the farm and, when she moved to town, would adopt a stray cat or two.
Singing was another passion and she would play her records and wail out a tune. She also participated in a few of the plays that were held in Brockway. She was interested in her children's and grandchildren's activities and often attended talent shows, bump and run races, football and basketball games.
She was preceded in death by an infant daughter, Debra; brother, Claude Merry; and half-brother, Troy Lindsey.
She is survived by her husband, Bill of Circle; sister, Lana Craig of Goodyear, Ariz.; children, June Geer of Vida, Sue French of Brockway, Larry Sept of Brockway, Jana Wilson of Brockway and Angie Thompson of Billings; seven grandchildren; 12 great-grandchildren; and four half-sisters, Darlene Hamburg of Hardin, Linda Rash of Grand Junction, Colo., Sherry Putman on Las Cruces, N.M., and Billie Lindsey of Albuquerque, N.M. Funeral services were held Monday, Jan. 6, at the Assembly of God Church in Circle. Interment was in the Brockway Cemetery.