Posted on
Larry Zody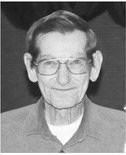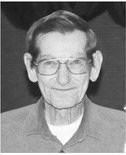 Larry Ronald Zody, 76, a long-time resident of Culbertson, died Friday, Dec. 27, 2019, at the Roosevelt Memorial Nursing Home in Culbertson.
He was born in Glendive on March 19, 1943, to George and June (Grigsby) Zody and was the oldest of nine children. He attended a rural school through the eighth grade and graduated from Dawson County High School in Glendive in 1961, living with his grandparents during the week and going home on weekends. Following high school, he attended Dawson Community College.
He grew up on the family farm near Bloomfield where he developed a strong work ethic that continued throughout his life. At an early age, he helped his father milking cows, summer fallowing and driving the grain truck.
He served in the Navy from 1964-1968 during the Vietnam War. After his military service, he worked at various jobs in the Glendive area until he moved to Culbertson in the late 1970s. Upon moving to Culbertson, he started his career as a local truck driver hauling crude oil. He worked for many different companies over the years. After retiring from truck driving, he spent his final working years at LandTech, a saltwater disposal site near Bainville.
After moving to Culbertson, he met Ruth K. Thompson and they were united in marriage Dec 5, 1986. They raised their son, Joe, in Culbertson. He enjoyed the outdoors, spending his free time hunting or fishing.
Ruth died in 2003, which made the last 16 years very difficult for him. He was a very proud and private man, not wanting to bother anyone or rely on anyone.
He is survived by his mother, June of Glendive; son, Joe Zody of Montana City; two daughters, Machelle Lewis of Richland, Wash., and Mary Taylor of Chehalis, Wash.; two brothers, Steve Zody of Lindsey and Mark Zody of Glendive; six sisters, Linda Eaton of Terry, Rhonda Bornholtz of Woodward, Okla., Kathy Lafond and Sheryl Johnson, both of Glendive, Val Maus of Plentywood and Susan Edwards of Lindsey; and eight grandchildren.
Funeral services will be Monday, Jan. 6, at 11 a.m. at the Grace and Peace Church (former Methodist Church) in Culbertson. Rev. Tim Hutslar will officiate. Interment with military honors will be in the Hillside Cemetery in Culbertson. Friends may call from 9 to 11 a.m. prior to the funeral service.