Posted on
Jeanine DeCoteau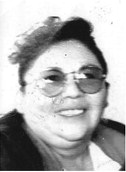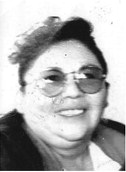 Jeanine DeCoteau, 59, died Dec. 27, 2019.
She was born on March 6, 1960 to the late Elizabeth and Elmer DeCoteau in Poplar. She went to school in Poplar, Brockton and Upward Bound.
She was a CNA along with many other things. She enjoyed baking, sewing, Bingo with friends, spending time with family and her grandbabies and drawing.
She is survived by her children, David Muskrat, Timothy DeCoteau and Joseph Douglas "JD"; adopted son, Michael McClammy; brothers, Elmer DeCoteau, Lester DeCoteau, Jim DeCoteau and Charles DeCoteau; sisters, Eliza Young, Birdie DeCoteau-Hawk and Jane DeCoteau; and numerous grandchildren and greatgrandchildren.
She was preceded in death by her sister, Francine DeCoteau; brothers, Lonnie and Emerson DeCoteau; and two children, Erin DeCoteau and Jeffrey Douglas "Nooners"; and adopted sisters, Emily Cantrell and Phoebe Owens.
A family service was held Monday, Dec. 30, at the Lindsey Presbyterian Church in Poplar. Cremation followed. Clayton Stevenson Memorial Chapel was entrusted with arrangements.