Posted on
Wanda Hansen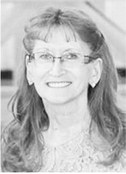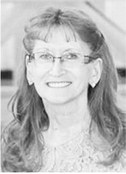 Wanda Hansen, 61, of Williston, N.D., died Dec. 18, 2019.
She was born Jan. 31, 1958, in Sidney to John and Blanche (Griggs) Otterstetter, the youngest daughter of nine children. After living in Froid, the family moved to Fairview in 1962. A member of choir, rodeo club, cheerleading and other activities, she graduated from Fairview High School in 1976.
Upon graduation, she began working at Super Valu where she met Doug Hansen. They married Jan. 13, 1979, at Zion Lutheran Church in Fairview. In the early years of marriage, they enjoyed bowling league and she also enjoyed ceramics with friends. As they grew older, she enjoyed gardening and spending time with friends.
They moved to Williston, N.D., in the mid-1980s where they raised their three children, Douglas, Jeramy and Miranda. She worked at Country Floral before taking time off to spend with her children at home. When the children got older, she worked at Dakota Farms for nearly 20 years, eventually becoming manager.
A talented interior painter, her family and friends benefited from her steady hand and eye for color. In the final years of her life, she and Doug found their dream house and spent over two years making it their home.
She is survived by her husband, Doug; three children, Douglas of Moorhead, Minn., Jeramy of Williston, N.D., and Miranda Streifel of Mandan, N.D.; siblings, Fran Lagerquist of Billings, Rae Jean Koch of Billings, Bonnie Moore of Joplin and Mike Otterstetter of Fairview; and eight grandchildren.
She was preceded in death by her sister, Linda Morrison; and brothers, Jacky, David and Kelly Otterstetter.
Cremation will take place. Her memorial service will be held Friday, Dec. 27, at 2 p.m. at First Lutheran Church in Williston. Pastor Brian Knutson will officiate. Inurnment will be in Hillside Cemetery in Williston.