Posted on
Richard Hendrickson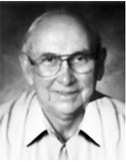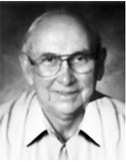 Richard Howard Hendrickson, 87, of Medicine Lake, died Dec. 14, 2019, in Billings.
He was born May 17, 1932, on the family farm west of Medicine Lake to Eddie and Anna (Eng) Hendrickson. He attended country school until the sixth grade and finished his education in Medicine Lake, graduating in 1950. He enjoyed all sports especially his years of baseball for Medicine Lake in the Big Muddy League. He even pitched a couple no hitters. He lost his thumb in a farm incident, making it a little tough to pitch.
His high school sweetheart would later become his wife. He and Betty Tronson were united in marriage June 7, 1953. They farmed west of Medicine Lake, continuing the family legacy. They moved to town in 1964. They had three children, Lori, Mike and Kathy. He was a supportive dad and enjoyed watching them excel in sports and school activities. He was a Honker fan, attending many sporting events.
As member of a small town in a rural community, he became involved in many organizations and served on many boards. He served on church council at Medicine Lake Lutheran Church; school board; rural fire board, in which he had an instrumental part of getting the rural fire halls built; and various other boards. He enjoyed bowling, woodworking, fishing and especially his many trips to the farm.
He enjoyed passing on the legacy of farming to his children and grandchildren. He and Betty enjoyed many trips to Spokane, Wash., enjoying their grandchildren's and great-grandchildren's activities.
He is survived by his wife, Betty Hendrickson; children, Lori Hemphill of Spokane; Mike and Kathy; and numerous grandchildren and great-grandchildren.
He was preceded in death by his brother, Kenneth; and half-brothers, Sanford and Jim.
Cremation has taken place. Memorial services were held Friday, Dec. 20, at Medicine Lake Lutheran Church with Pastor Johnette Grefe officiating. Interment at the Medicine Lake Cemetery will take place in summer 2020.