Posted on
John Atchico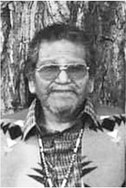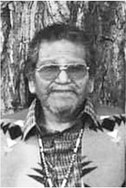 John Edward Atchico, 60, died Dec. 15, 2019, in Billings. He was known for his quick wit, his infectious smile, his kind and compassionate spirit and especially his love for the Lord.
He was born May 29, 1949, in Harrah, Okla., to Jenny Wiles and Edward John Atchico. He graduated from Harrah High School in 1967. He went to the American Indian Arts Institute in Santa Fe, N.M., for one year. He also went to Haskell Institute where he received his heating and air-conditioning certificate in 1970.
He worked his whole life, starting at age 14. He worked two summers at the Grand Canyon, on and off during college years. Taking the BIA relocation program to Denver, Colo., in 1970, where he began his career in heating and air-conditioning. He moved to Poplar in 1972 and began working for CNM Construction. He then moved on to Service Soft Water Conditioning. From there, he went to the Fort Peck Tribes, working with furnaces, moving to the position of HIP director and Enterprise director. Leaving the tribes, he went to work at Dody Culbertson Plumbing. From there, he went to MDU, starting in 1985 and retiring in 2009 after spending 24 years as MDU serviceman.
He also spent time volunteering on the Poplar ambulance crew in the 1970s. He enjoyed retirement. His highlights were his travels to Hawaii in 2016 and attending the NBA Playoffs Oklahoma Thunder vs. Portland Trailblazers In October 1968, he met Linda Red Thunder at Haskell. They married May 26, 1970, in Lawrence, Kansas, on the campus of Haskell in a little Baptist mission church, in front of their close friends and family. They just celebrated their 49th wedding anniversary this year. Together, they raised two daughters, Leslie and Jennifer, and one son, Lee Aron.
His passions in life were his grandchildren and great-grandchildren. His family was everything to him. He looked forward to his Atchico family reunions every June in Oklahoma. He loved working and building things for his children to play. He loved old cars and his ā€˜60s music. He always put others before himself. He met the Lord in 1968 and was always willing to stop and pray for anyone who requested. He was a humble and selfless man.
He was preceded in death by his son, Lee Aron Atchico; four older brothers; three older sisters; and granddaughter, Ashlee Ann Atchico.
He is survived by his wife, Linda Atchico; two daughters, Leslie Todd and Jennifer Shrestha; and numerous grandchildren and great-grandchildren.
Funeral services were held Monday, Dec. 23, at the Assembly of God Church in Poplar. Cremation will follow. Clayton Stevenson Memorial Chapel was entrusted with the arrangements.
in 2019.