Posted on
Greg Gourneau New Southside Principal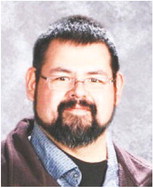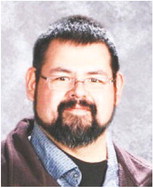 New Southside School principal Greg Gourneau comes to the job with experience, says Wolf Point School District superintendent Lovertry Erickson.
"Mr. Greg Gourneau's past principal experience has served this district well," said Erickson. "He has the character and work ethic you would expect from a principal with experience. The district is lucky to have him."
Gourneau received his bachelor's degree in extended history from Montana State University - Billings and his master's degree from MSU - Bozeman.
He is married to new Northside Elementary School principal Georgie Gourneau. Both educators grew up in the area.
Gourneau likes to play pool and is a former Poplar firefighter. Wife Georgie says he became inspired to work with area kids at an administrative level after he was approached representatives from the graduate program in Billings.
Gourneau began working with the community as a counselor at Spotted Bull Treatment Center in Poplar before teaching high school history for a year in Brockton. He went on to teach at Poplar High School's alternative learning center and served as K-8 principal at Frontier Elementary for four years. At Frontier, he also served as maintenance director and transportation director.