Posted on
Donna Stennes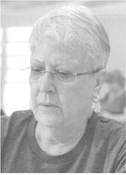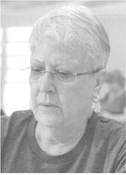 Donna Stennes, 73, of Williston, N.D., went on her final journey Saturday morning Nov. 30, 2019. Donna is in her new home with her Lord and Savior and is reunited with her daughter, Charlene "Charlie;" mother and father, Louise and Ed Delger; mother- and father-in-law, Delores and Don Stennes; and brothers- in-law, Larry Stennes and Jim (Lisa) Stennes.
She is survived by her husband of 54 years, Carl Stennes; son, Dale Stennes; grandson, Donnie; brother, Darrel (Peny) Delger; brother, Mark (Jackie) Stennes of St. Louis, Mich.; sister, Dee Erickson of Billings; Donnie's mother, Lanette Horack; granddaughters, Samantha, Cheyenne, Jessica and Vanessa; son, (adopted) Kevin (Vickie) Schindler; and an adopted granddaughter, Destiny Soennichsen of Butte.
Donna had many friends and each of them were special and important to her. She requested that all of these friends consider themselves honorary pallbearers.
Her memorial service will be held at 11 a.m. Thursday, Dec. 5, 2019, at Fulkerson Stevenson Funeral Home Chapel in Williston, N.D. Pastor Jeff Harada will officiate. Burial will be in Greenwood Cemetery in Wolf Point, Mont. Friends may call at the Fulkerson Stevenson Funeral Home Chapel on Thursday one hour prior to services.
(Paid Obituary)