Posted on
Shirlene Gleed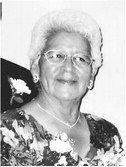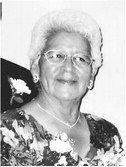 Shirlene Ann Gleed, Tad'e Ta'Ga Wiya "Big Wind Woman," 73, of Frazer, died at Faith Home in Wolf Point Wednesday, Nov. 20, 2019.
She was born Dec. 2, 1945, to Gae and Andrew Fourstar Sr. in Wiota. She met Harold Gleed when she was 15 years old and they married Jan. 16, 1961. They were married for 52 years before Harold's death in 2013.
She enjoyed playing bingo and had her spot at the table where she always sat at the Silverwolf Casino. She avidly played every day there was a game. She enjoyed reading books, cooking meals, baking anything and, most importantly, watching her grandchildren's sporting events and visiting with family and friends.
She is survived by her sister, Arlene "Bugzy" Jackson; brother, Andrew Fourstar Jr.; daughters, Anna Gleed of Bixby, Okla., Chrystal Firemoon of Atlanta, Ga., Gaydella Brunelle of Wolf Point and adopted daughter, Janeen Firemoon of Frazer; son, Harold Gleed Jr. of Deer Lodge; nine grandchildren; and 14 great-grandchildren.
She was preceded in death by her husband, Harold Gleed Sr.; sons, Kurt Gleed and Dale Gleed; daughter, Valerie Gleed; sisters, Norma Plante, Ernestine "Ernie" Jackson, Irene Runsthrough and Darlene "Speezy" Gray; and brothers, Bill Sharp, Clair Fourstar and Dallas Fourstar.
Her funeral services were held Tuesday, Nov. 26, at the Clayton Stevenson Memorial Chapel in Wolf Point. Burial was at St. Joseph's Cemetery in Frazer. Clayton Stevenson Memorial Chapel was entrusted with arrangements.