Posted on
Alan Groethe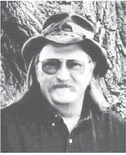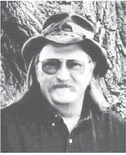 Alan "Al" Harold Groethe, 69, died Nov. 22, 2019.
He was born Nov. 21, 1950, in Williston to Harold and Beatrice (Williams) Groethe along with his twin sister, Diane. He was born 20 minutes behind his twin. He said he was being a gentleman by letting her go first. He spent grade school, high school and two years of college in Williston and 1½ years at NDSU in Fargo, N.D. After college, he lived with his sister and husband Monte in Minneapolis, Minn., for a short time before moving back to Williston in 1972.
On Feb. 14, 1973, he went on a blind date with Sharon Lynn Horab. She convinced him to propose four years later and they married Aug. 6, 1977, at Epping Springbrook Bible Camp. They were happily married for 42 years.
He worked as the assistant surveyor for Williams County Highway Department and with the City of Williston Engineering Department for a period. After 45 years at the county, he retired Oct. 31, 2013. Sharon was one of his assistants during the summer. They made a great team throughout the years. Sharon retired along with Al.
He played guitar and drums in several bands throughout the years. Some of those bands were Leathercup, 11th Hour, Inside Edge, Flying Zucchini Brothers, the Allen Harris Show, Fast Bucks, Quick Cash and Crossroads.
He served as a junior assistant, scout master for Boy Scout Troop #368, receiving many badges including Eagle Scout. He played in the Drum and Bugle Corp and participated in a five-mile parade in Regina, Sask., Canada, the day before his wedding. Al was an avid reader interested in history, World War II, the Civil War and the Old West. He enjoyed building model railroads, especially HO and N scale.
He is survived by his wife, Sharon; twin sister, Diane of Mandan, N.D.; and brothers, DW of Bainville and Kevin of Williston.
His memorial service was celebrated Wednesday afternoon, Nov. 27, at 2 p.m. at the West Prairie Lutheran Church, rural Williston, N.D. Rev. Nicole Martin officiated and interment followed in the Little Russian Churchyard Cemetery northwest of Williston.