Posted on
Dueling Pianos Sees High Turnout, Chamber Event To Return Next Year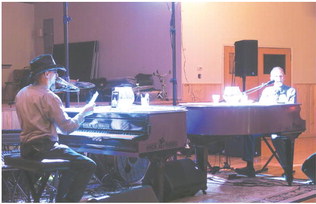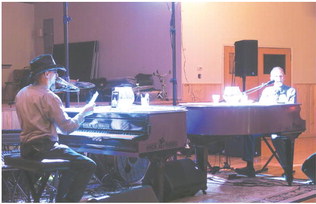 The Wolf Point Chamber of Commerce and Agriculture hosted Shake, Rattle & Roll Dueling Pianos at the Elks Lodge Saturday, Nov. 16.
Dueling Pianos is an all-request rock and roll show featuring Bobby Dee Keys and Timothy Swanson from Idaho-based ROCK DEE HOUSE Entertainment.
Chamber director Michelle Johnson told the Northern Plains Independent that 160-170 people attended the event, the first of its kind for chamber organizers.
"We were looking for something fun," said Johnson.
She said next year's performance is already tentatively scheduled for Nov. 14, 2020.
Johnson and the chamber are currently organizing the annual Christmas Stroll, set for Dec. 7. For more information, call 653-2012 or visit wolfpointchamber.com.