Posted on
Richard McDonald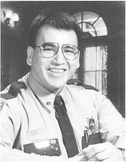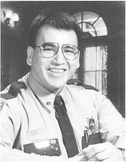 Richard William McDonald, 62, of Poplar died Nov. 5, 2019.
He was born Oct. 7, 1957, to Marjorie Crowe McDonald (Christian) and Daniel Duncan McDonald in Poplar. He was the first grandson born to his grandparents Richard "Dick" and Louella Crowe who were significant figures in his early life. After his grandfather died, his grandmother honored him with his grandfather's name S'aIc'iya or Paints Himself. He was surrounded by tiyospaye (extended family) from whom he learned traditional Dakota values. Being highly valued as a child allowed him to value other children, particularly his own throughout his lifetime.
He attended school in Poplar, where he graduated high school in 1975. After high school, he attended MSU Billings. He later earned a certificate in welding. His true calling in his career was in the field of law enforcement. During his law enforcement career, he taught D.A.R.E, where he helped young people to make healthy choices regarding alcohol and substance abuse. He also went on to work for the sheriff's office and the tribal police.
During his law enforcement career, he met and married Yvette Tapaha. Together, they had a home in Poplar and had two children, Richie and Malia.
After his retirement as a LEO, his lifetime love of sports helped him to develop an athletic curriculum outside of school for leagues of various sports including baseball, softball, flag football, and soccer for children throughout the Fort Peck reservation.
One of his finest gifts he possessed was making wapeshas (head roaches) for powwow regalia and his work resides in all parts of the United States and Canada. He was taught how to make roaches by Almyra Jackson. He talked often about how much she taught him about learning patience while making wapeshas. Most recently he sponsored events throughout Poplar and Wolf Point that were youth oriented and provided a fun, drug and alcohol free environment. He thought it was very important that the community recognize the sacredness of the youth and fiercely advocated for the underprivileged in the community.
He is survived by his children, Richie and Malia Mc-Donald; former wife, Yvette Tapaha; sisters, Gloria Collins of Albuquerque, N.M., and Lilda Christian of Wolf Point; and numerous grandchildren.
A funeral service was held Monday, Nov. 11, at the Poplar Cultural Center. Interment was at the Poplar City Cemetery.