Posted on
Ducks Unlimited Holds Annual Banquet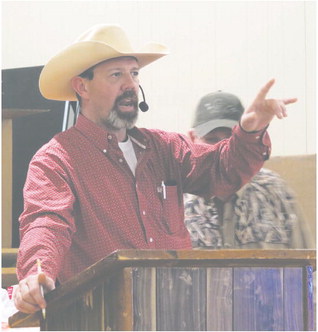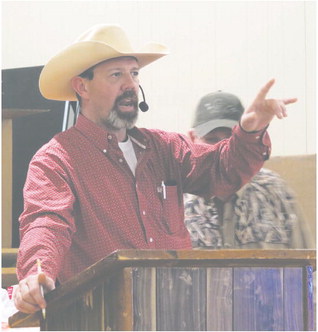 The Wolf Point/Poplar chapter of Ducks Unlimited held their annual banquet Saturday, Nov. 9, at the Wolf Point Elks Club. Despite the winter storm brewing outside, the food and festivities inside made for a fun evening of fundraising.
Auctioneer Robert Toavs of Toavs Premier Auctions donated his services for the event and the Sherman Inn catered the dinner of prime rib and shrimp. Many area businesses donated and/or sponsored the event and prizes.
"Ducks Unlimited got its start in 1937 during the Dust Bowl when North America's drought-plagued waterfowl populations had plunged to unprecedented lows. Determined not to sit idly by as the continent's waterfowl dwindled beyond recovery, a small group of sportsmen joined together to form an organization that became known as Ducks Unlimited. Its mission: habitat conservation," states the organization's website, www.ducks.org.
"Waterfowl are not the only beneficiaries of DU's habitat work. Wetlands improve the overall health of our environment by recharging and purifying groundwater, moderating floods and reducing soil erosion. Wetlands are North America's most productive ecosystems, providing critical habitat to more than 900 wildlife species and invaluable recreation opportunities for people to enjoy. Unfortunately, the United States alone has lost more than half of its original wetlands, and tens of thousands of wetland acres continue to be lost — at an accelerating rate — each year," according to the group's website.
There are several projects in northeast Montana that have benefited from funds raised by the organization.